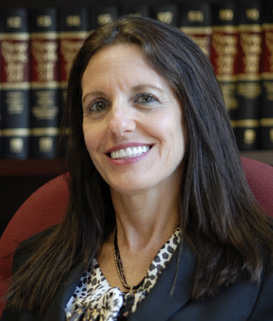 Valerie J. Crown
Founder
Attorney at Law
Download VCard
Phone: 845.708.5900
Cell: 845.598.8253
Fax: 845.708.5899

151 N Main St
#402
New City, New York 10956
Valerie dedicates her law practice to protecting the rights of individuals with serious injuries and disabilities. For the past 29 years, she has devoted her career to helping victims of abuse and neglect receive the compensation and benefits they deserve – whether from personal injury, dental malpractice, medical malpractice, nursing home abuse and wrongful death, social security disability, or workers compensation.
Valerie J. Crown, Esq. is admitted to practice before all of the State Courts of New York, the Federal District Courts of the Southern and Eastern Districts, and the United States Supreme Court.
Her honors, memberships, and associations include:
Member of the New York State Bar Association
Member of the New York State Trial Lawyers Association
Past President of Rockland County Women's Bar Association
Past Board Member of New York State Women's Bar Association
Founder & Past Director of Rockland County Pro Bono Clinic
Committee Chairperson of the Negligence & Insurance Committee of Rockland County Bar Association
Member of the Rockland County Bar Association (committee chairperson of the Negligence/Insurance Committee
Valerie obtained her B.A. from Barnard College of Columbia University, magna cum laude, and her J.D. from Cardozo School of Law.
Speak directly to attorney Valerie J. Crown: call 845.708.5900 or email vcrownlaw@aol.com