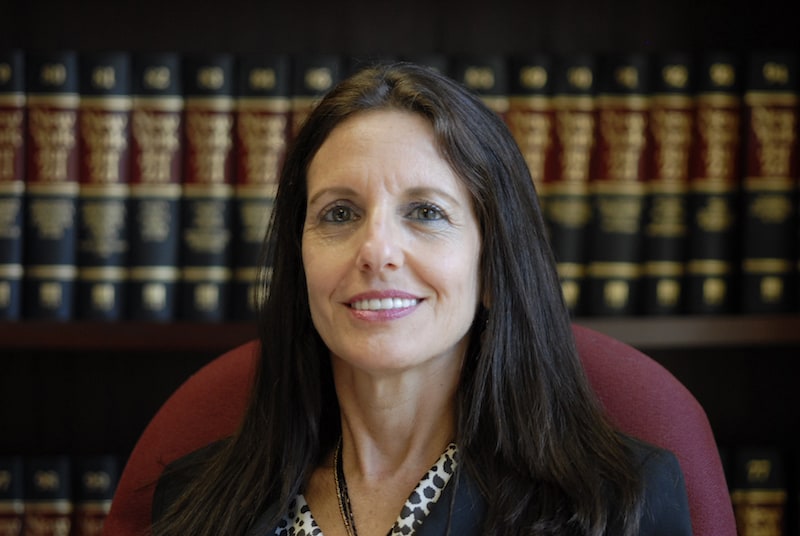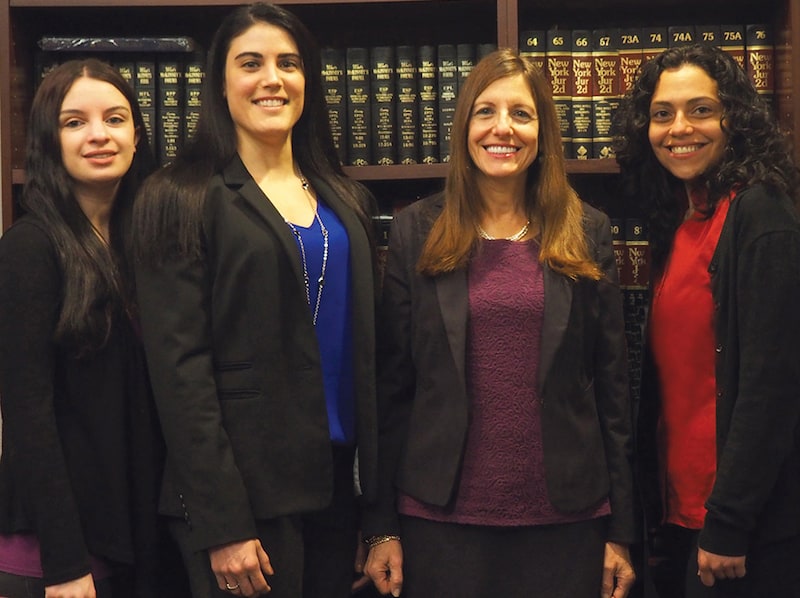 Dedicated Rockland County Personal Injury Lawyers
When you need to take legal action for yourself or a loved one, call the law firm of Valerie J. Crown, Attorney at Law, P.C. at any time of day or night. When you choose us, you get the personalized attention you won't get with a large firm – your call to 845-598-8253 will go straight to Valerie's cell phone. Our compassionate legal team advocates for victims of nursing home abuse and wrongful death , workplace accidents, disabilities, dental and medical malpractice, and other types of accidents, negligence or wrongdoing in Rockland County and throughout Greater New York. Let our 30 plus years of legal knowledge, experience, and commitment to our clients protect your rights and help you get the monetary compensation you or your loved one deserves. We are a full service law firm, and we consider cases large and small.
Has Your Loved One Been Abused or Neglected in a Nursing Home or Assisted Living Facility?
When you place your loved one in a Nursing Home or Assisted Living Facility, you trust that they will receive quality care and attention. Residents of licensed care facilities rely on staff members for their everyday needs, but sometimes the staff abuses and neglects the fragile elderly and the disabled.
We have handled abuse cases consisting of physical and emotional harm, as well as financial exploitation. Our Rockland County personal injury attorneys have proven staff members' failure to take proper care of a resident. Let us get you the money you or your family member deserves for injuries from abuse and neglect such as bedsores, bruises, malnutrition, dehydration, medication errors, weight loss, infections, and often death.
Nursing Homes and Assisted Living Facilities are legally required to take appropriate care in hiring and supervising their staff, and our firm has held Nursing Home and Assisted Living Facilities accountable for failing to meet their obligations and for negligence and abuse by their employees. It is our job to prove that a nursing home or assisted living facility fell short of the appropriate standard of care required in the situation and that this breach directly caused harm to the resident. We can help you receive money damages for pain and suffering or even for the wrongful death of your loved one.
We fight for victims (and their families) who have been harmed in licensed care facilities throughout New York State. There is a specific time window within which you can take legal action against a nursing home or an assisted living facility, known as a statute of limitations, so it is important to avoid delay and call us when you think that you may have a claim.
Helping You Apply for Workers' Compensation Benefits
If you were injured or became sick as a result of an injury on your job or your workplace conditions, we will help get the lost earnings and medical benefits that are rightfully yours. Under the New York Workers' Compensation Law, lost earnings are based on your average weekly wage in the year before the injury, and whether the disability is partial or total. We make sure you receive the medical treatment you need to treat your work-related injury, such as hospital stays, surgeries, and physical therapy.
The New York State Workers' Compensation Board oversees this insurance system. If there is a dispute over the validity of a claim, a hearing is scheduled before an administrative law judge. Our law firm can help you initiate a claim for benefits, negotiate a settlement, or appeal a decision.
Applying for Social Security Disability/Supplemental Security Income Benefits or Appealing from a Denial
If you have a disability that is expected to last 12 months or more, whether or not it is related to your job, call our office to see if you qualify for Social Security Disability Insurance (SSDI) or Supplemental Security Income (SSI). We can help you file a SSDI or SSI claim, which are subject to review by both the Federal government's Social Security Administration and the New York State Office of Disability Adjudication and Determination. The claim is decided several months after it is initially filed. If it is denied, let our firm request a hearing to appeal the decision. We will help you from the initial application through the appeals process while ensuring you receive the medical care and support you need. We work with clients in New York State with SSDI/SSI claims and appeals, as well as individuals in other states throughout the nation.
Pursuing Money Damages for Dental Malpractice and Medical Malpractice
Dental malpractice occurs when treatment, by a dentist, falls short of the acceptable standard of dental care, and a patient is harmed as a result. It is a form of professional negligence. Our Rockland County personal injury lawyers have handled numerous dental malpractice cases including those involving diagnostic and surgical errors, improper treatment, and injuries to the teeth, gums, nerves, jaw and surrounding areas of the mouth. In contrast to ordinary negligence cases, which use a reasonable-person standard of care, in these cases we prove that the defendant professional departed from good and accepted practices of similarly situated healthcare professional (dentists, doctors, or others) with comparable training and expertise. Our firm will use experts to establish the appropriate duty and whether a dentist or other health care provider violated it.
We have obtained money damages for our clients, who have been victims of malpractice. Attorney Valerie Crown holds the record for having obtained the highest dental malpractice verdict in Rockland County. Our verdicts and settlements help compensate our injured clients for pain and suffering, disfigurement, costs of future treatment, lost wages and earning capacity, and other expenses or losses arising from the negligent conduct. We work closely with our clients, who reside throughout the state, in holding a variety of health care providers accountable when they fail to use appropriate care.
Call Our Firm 24/7 to Discuss Your Negligence Claim or Benefits Application
We are skilled negligence and work injury attorneys who work tirelessly on behalf of Rockland County residents and other injured individuals throughout Orange County, Westchester County, and the Greater New York. Our attorneys are available to our clients 24 hours a day, seven days a week. When you call 845-598-8253, you reach me, Valerie Crown, directly on my cell phone—no automated message, no answering service. For your free consultation, call our office at 845-708-5900 or Valerie's cell phone at 845-598-8253. If you prefer, contact us online.