Nursing Home Abuse and Wrongful Death
Injury Attorneys Serving Individuals and Families throughout Greater New York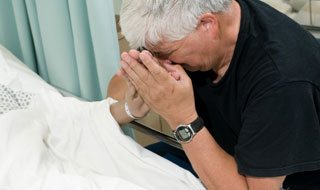 When nursing home abuse leads to a resident's harm or tragic loss of life, his or her family members may be able to hold the facility accountable. The injury lawyers at the Law Firm of Valerie J. Crown can help residents of Rockland County and other areas throughout New York State pursue a lawsuit against the responsible parties. We understand the emotional challenges that you are facing, and we will handle your case with the compassion and dignity you and your loved one deserve. Call us today at 845.708.5900. Our team is available 24/7, and your call to 845.598.8253 will go directly to Valerie's cell phone. With three decades of legal knowledge and experience, we are equipped to handle matters of any size.
Proving Liability Against Nursing Homes
Nursing home cases can be complex because they can involve multiple theories of liability, ranging from medical malpractice to criminal misconduct. However, most of these claims fall under an area of civil law generally known as "negligence." To make out a case of negligence, a claimant must first show that the defendant owed a legal duty to the resident who was the victim of the abuse. In some cases, this may require expert testimony concerning the standard of care.
The second step towards proving negligence against a nursing home is showing that the facility or its staff members breached the duty of care that they owed the resident. Some indications that an elderly person did not receive adequate care may include evidence of:
Dehydration;
Malnutrition;
Infection;
Broken bones;
Lacerations;
Bruises;
Bedsores; or
Weight loss.
Issues such as these can arise for many different reasons, including understaffing, improper training, failure to adequately supervise residents' interactions with one another, and even intentional mistreatment. In some cases, a nursing home's failure to perform proper background checks may also be an issue. Because of the vulnerability of nursing home residents, it is critical that they be protected from people with a history of violence or sexual abuse against others.
Establishing Causation and Damages
To prevail in a negligence claim, the individual or family bringing the lawsuit must also show that the harm was a direct result of the defendant's breach of the duty of care. In other words, the family of a resident must show that their loved one's injury or death resulted from the nursing home's neglect or abuse, rather from natural causes or normal complications of the condition that required the resident to be placed in the nursing home.
The final requirement in a negligence claim is demonstrating actual damages. Depending upon the situation, compensation for medical expenses, funeral costs, the loss of consortium and companionship, and other forms of compensation may be available in a wrongful death claim. An ordinary personal injury claim might pursue damages for the resident's pain and suffering in addition to medical expenses and the costs of future treatment. In cases arising from particularly egregious conduct, punitive damages may also be a possibility.
In wrongful death lawsuits, only certain people have the right to take legal action or receive a portion of the compensation awarded in a judgment or settlement of the claim. The priority of exactly who is entitled to participate is set by state law but may, depending upon the circumstances, include a spouse, parent, child, or other close relative of the victim.
Hold a Nursing Home Accountable for Abuse by Enlisting a Rockland County Lawyer
Losing a loved one is hard, especially when it did not have to happen. A compassionate, experienced legal professional can make the road to justice easier. The nursing home negligence attorneys at the Law Firm of Valerie J. Crown assist families from Rockland County, as well as other New York communities from Suffolk to Ulster Counties. We can thoroughly review your case and discuss your legal options with you in a free consultation. Call us today at 845.708.5900, or call Valerie's cell phone at 845.598.8253. Your call will go straight to Valerie. Alternately, you can use the contact form on this website to set up an appointment with us.